7286 Penn Drive · Bath, PA 18014
Phone: (610) 837-8792 · Toll Free: (800) 292-RIMS · Fax: (610) 837-8967
Hours: Mon - Fri 8am-5pm ... Sat 8am-12noon ... Sun Closed
E-Mail: wccpa@erols.com
Homepage: www.wheelcollision.com
E-mail:wccpa@erols.com
Easy Driving Directions
NEW PRODUCTS & SERVICES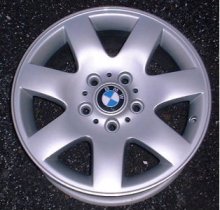 In conjunction with our full line of sales and service of WCC's Patented alloy wheel straightening, wheel repair and refinishing, and wheel sales …
WCC has added the following wheel and tire products and services for our customers:
Steel Wheel Sales (New & Used)


Wheel Covers/Hubcaps (New & Used)


Wheel Center Cap Sales (New & Used)


Chrome/Metal Valve Stems (New/Used)


TPMS Sensors/Stems (New & Used)


Lug Nuts & Lug Bolts


Wheel Wax & Polish


Tire Sales (All Major Brands)


Tire Mount & Road Force Balance


Powder Coating of Wheels & Parts


Stripping of Finish from Wheels/Parts


Please call WCC's Sales Representatives for any further information.
We will be happy to assist you with any questions or needs you may have.

Call us, Toll Free at:
1 - 800 - 292 - RIMS (7467)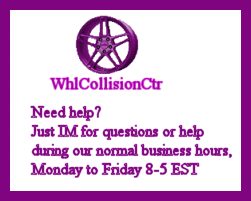 This page, and all contents, are Copyright (C) 1999 - 2010 by Wheel Collision Center, Bath, PA, USA.
Home