231 Moorestown Drive · Bath, PA 18014
Phone: (610) 837-8792 · Toll Free: (800) 292-7467 · Fax: (610) 837-8967
Hours: Mon - Fri 7:30am-5pm ... Sat 8am-12noon ... Sun Closed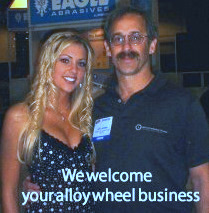 Don Landstreet writes:
Ed, I'd like to thank you for your help in locating my wheels (1980 Chevrolet Camaro) late June & early July. The guys in your shop and Tracee and yourself do great things with hard to find wheels. I received excellent service and was 100% satisfied with the result of our business transaction. Not only did you locate the old set, but you refurbished them to better than new condition and found centers as well. All arrived safe and sound. They look great on the car and I'm showing it tomorrow. I'd recommend Wheel Collision Center to anyone looking for quality replacement wheels. Thank you. Sincerely, Donald Landstreet
Call Us At:
1-800-292-RIMS
1-800-292-7467

Or, Complete and E-mail the Form Below:
Contact Wheel Collision Center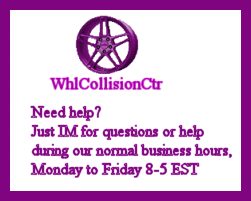 This page, and all contents, are Copyright (C) 1996-2022 by Wheel Collision Center, Bath, PA, USA.